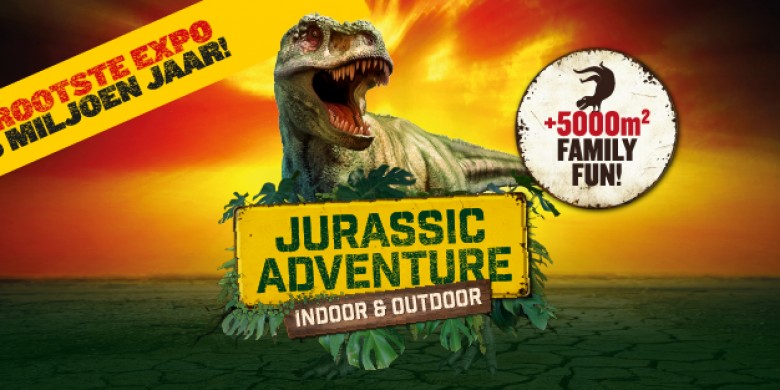 Jurassic Adventure
1 Jul 2023 - 3 Sep 2023
Waagnatie HAL 2
Jurassic Adventure, the largest exhibition for 65 million years with an educational trail full of fun, is coming to Antwerp for the first time!
Welcome to the amazing world of Jurassic Adventure, where roaring dinosaurs and exciting fun come together! Raaaaw!
Be amazed by more than 55 animated dinosaurs on a whopping 5,000 m2 of indoor and outdoor jungle at Waagnatie Antwerp - an unforgettable experience for the whole family!
Experience a journey millions of years back in time and feel the presence of these majestic, extinct giants.
Jurassic Adventure is a fun, educational and breathtaking experience that stimulates your senses and takes you into the unique and amazing world of dinosaurs!
More info & tickets